AUTOGUARD INSPECTION
AutoGuard Inspection Services has been performing auto inspections of private and commercial vehicles in and around Edmonton for over a decade. We specialize in 200-Point Pre-Purchase Inspections, out-of-province and taxi C V I P's, and working with insurance companies and Transportation Department to provide safety reports. All commercial trucks, trailers and school buses are welcome at our shop for required inspections.
Business Hours
| | |
| --- | --- |
| Monday | 8:00AM - 5:00PM |
| Tuesday | 8:00AM - 5:00PM |
| Wednesday | 8:00AM - 5:00PM |
| Thursday | 8:00AM - 5:00PM |
| Friday | 8:00AM - 5:00PM |
| Saturday | Closed |
| Sunday | Closed |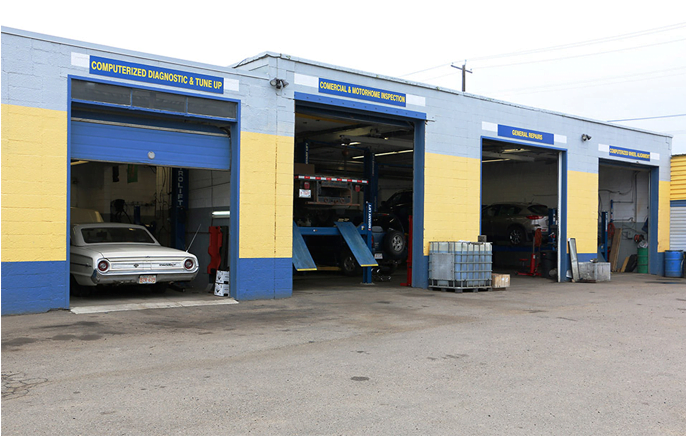 ---
The types of vehicles that AutoGuard
Inspection Services can inspect include
---

---
WHY CHOOSE US?
At AutoGuard Inspection Services, we have the experience and know-how not only to recognize existing trouble, we can tell when your vehicle is liable to experience a problem based on our careful scrutiny of the parts and assembly.
If your drive belts are getting worn or if your fluids look particularly dirty, you may be headed for an inconvenient and expensive repair if action isn't taken soon.
Our technicians will let you know if there is a pending issue with your vehicle. We enjoy an A+ rating from the Better Business Bureau, and guarantee all of our work. So you know you are getting reliable and sound advice.
OUR COMMITMENT
Our mission is to provide our customers with honest, quality work at a competitive price.
When our expert technicians inspect your automobile, you'll receive an honest assessment of your car's condition, along with friendly experienced service and advice.
We will thoroughly explain the results of your inspection report, and do our best to assist you in ensuring that your vehicle is safe and legally compliant to operate so you can get on with your business and activities.

Identification
We identify each and every problem in old and new vehicles.
Complete inspection
Satisfactory and full inspection of a vehicle before you buy it

Carefull scrutiny
In-depth scrutiny for accidents, damages and repairs
---
Test drive
Full test drive to double check everything, buy vehicles with peace of mind
Specialized
Fully capable inspection team coupled with trusted knowledge
Trust
Inspection process you can trust, let us take care of it